COCONUT OIL CAN TREATMENT BAD BREATH IN THE MOUTH 
There are many bad breath remedies from folk, but few people know and few people believe in this. Now, we'll find out more about this.
Treating bad breath with coconut oil or other oils has been used for thousands of years as a folk remedy derived from India. The main benefit of this is minimizing the amount of bacteria in the mouth.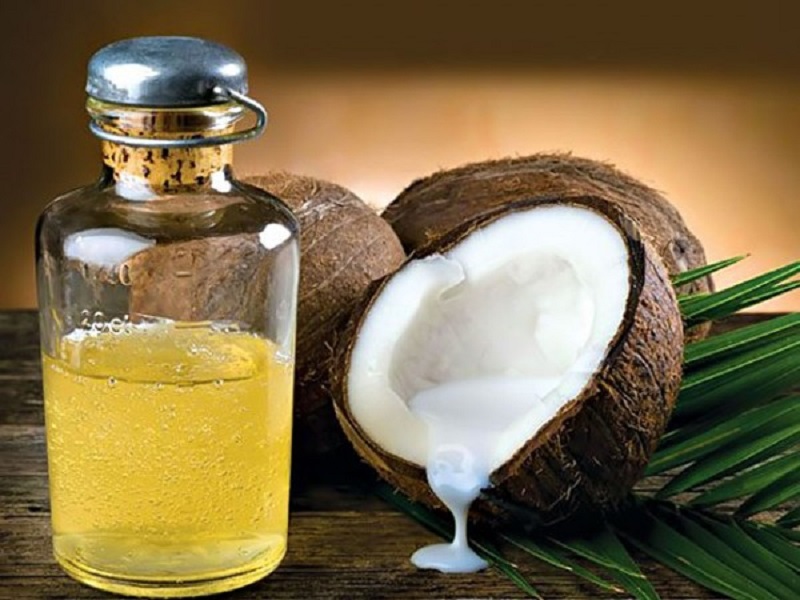 In fact, there are thousands of different types of bacteria that live inside the oral cavity, some are beneficial and others are not. The bacteria in the mouth create a biofilm on the teeth or plaque. Plaque is the main cause of dental problems including bad breath, yellowing of teeth, gingivitis and tooth decay.
Coconut oil contains powerful antimicrobial agents, especially lauric acid (one of the fatty acids found in coconut oil), effectively eliminating bad breath bacteria. Some experts conclude that when gargling with coconut oil, our saliva will be more secreted, activating more of the enzyme will help to clean the decay-induced bacteria created in mouth.
Besides, the leftovers foods in the teeth, in the oral cavity be also coconut oil pulled and pushed out. Therefore, the use of coconut oil to cure bad breath is always recommended by professionals who encourage patients to apply it every day.
Wake up at every morning and before go to bed, rinse your mouth with coconut oil, from left to right, from the inside out and vice, that for coconut oil slip to each tooth and pull the plaque, food still sticky on teeth. This works to remove bacteria that stick on the teeth through the food, if for long-term accumulation will cause mouth odor. Rinse mouth with oil for 15 – 20 minutes and then can rinse your mouth as normal.
The use of coconut oil is only a supportive method to reduce bad breath in the oral cavity as well as make the mouth cleaner but not thoroughly treated. So, in order to completely cure bad breath, you should go to the dentist directly so that the doctor can find out the cause of the disease, and specific treatments can be made. Good luck!