Surely this is also a question that many patients wonder. Choosing the best implant today will not be a problem if you refer to the specific information soon after.
The choice of the best implant today not only in the brand but also to meet the suitability of each factor such as time, health status (pathology, risk, bone quality …) and cost treatment…
In the field of Dental Implants, the leading countries in the design and manufacture of the best implant can be mentioned as the United States, Switzerland, France, Italy, Germany, Korea … Each product line of each country will have different characteristics and meet most of the needs of practical treatment.
We can refer to the best implant line is popular in Vietnam today. Particular:
Swiss dental implant: Surely in us will be quite a lot of people know Switzerland is famous for the brand watches of excellent quality. And this is also the pioneering country in the technology of design and manufacture of the best implant in the world.
You can choose to use the product line of Nobel Biocare or Straumann with the cost from $ 1300 – $ 1500 / implant
With implant characteristics produced by special technology, can help to integrate jaw bone faster, shorten the healing time. Efficient with situations that require high quality in a short time.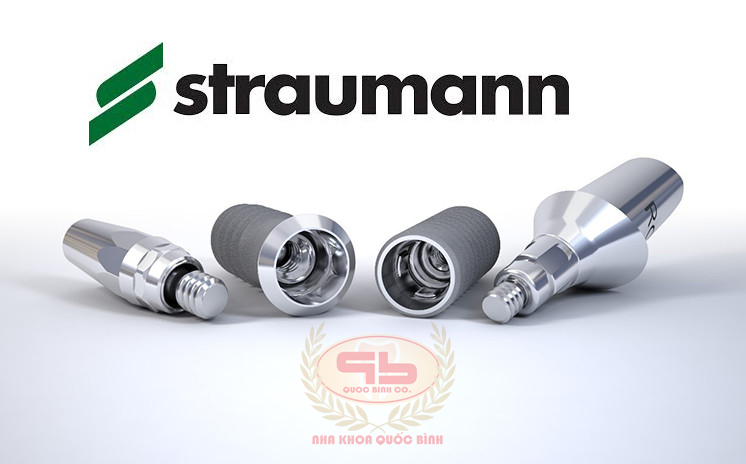 American dental Implant: Good quality with Biohorizon, Hiossen, Dentium line Superline…
Average treatment costs range from $ 900 – $ 1200 / implant
Italian dental Implant: With the excellence of the line Implant JD midrange, but the quality is high. Very popular in Europe, and rapidly growing in the Asian market in recent years due to its good bone integrity and initial stability. It is suitable for patients who need to be repaired immediately.
Average treatment costs range from $ 900 – $ 1100 / implant
French dental Implant: These are high-quality Implant, commonly used in the European market, with special structure. The Asian market is not popular despite its high quality.
The average cost of treatment varies from $ 800- $ 900 / implant
Korean Implant: There are many product lines from the country representing this beauty industry. However, some typical products are evaluated by experts as good quality and stable as Osstem Implant, Dentium, or Neo Biotech …
Average treatment costs range from $ 700- $ 900 / implant.
So the question is: How to choose the best implant today?
In fact, considering the overall quality of the implants, there are not too many differences. Because of the rapid development of science and technology, the competitive edge of the quality of implant lines has been shortened.
The most important thing now is to choose where to perform safe, quality implants, with highly qualified and professionally trained implants.
Optimal implant selection also depends on the circumstances of each patient. Based on the above list, you can see that there is still a difference in treatment price. It is possible to use folk saying "price goes along with quality". Affordable goods are not necessarily the best, but the cheapest is obviously not the best.
Depending on what your body needs, a specialist will examine and evaluate your choice of the best implant for your particular situation.
Therefore, the best implant choice today will be relative.
Please visit and consult directly with a team of doctors specializing in transplant surgery at the Quoc Binh Dental Clinic At Vung Tau.
Contact Info:
Hotline 0914 83 99 66
Direct information page: https://www.facebook.com/nhakhoaquocbinh/
Or direct check-up and consultation with a specialist clinic at:
19 Pham Hong Thai Str., Ward 7, Vung Tau City.
28 Le Loi Str., Ward 4, Vung Tau City.
Quoc Binh Dental Clinic.