Wondering about fear of pain by touching "surgical tools" in the body makes you very anxious when preparing plans to have dental implant. Understanding that, Quoc Binh Dental Clinic would share more specific information about dental implant, so you can answer the question "Does dental implant hurt?"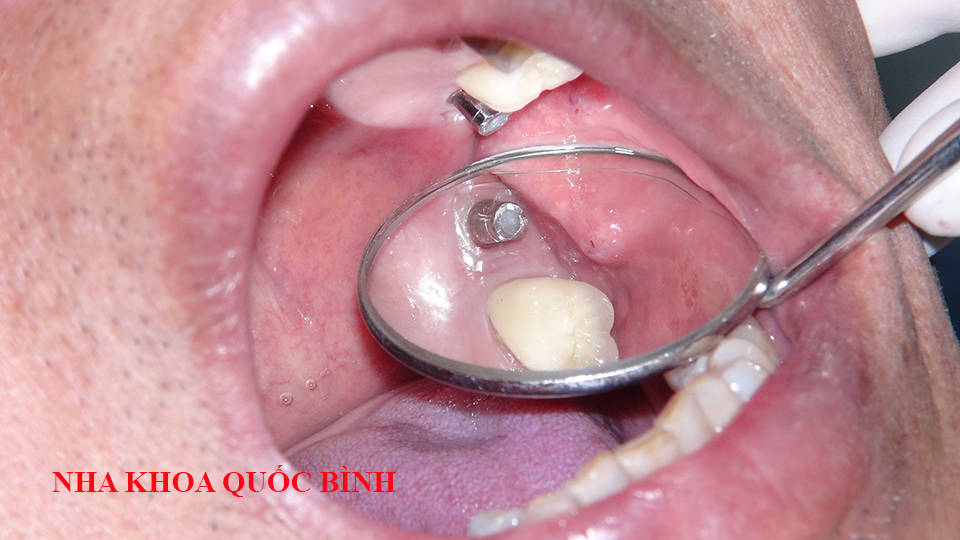 In fact, any interventions in the dental field related minor surgery will not hurt so much like you think. Because to carry out the treatment, doctors use anesthetic to isolate the area to be treated. If you still feel scared, most of you are psychologically haunted by the first needle. However, overcoming that feeling, you will not feel any pain in the process.
So the answer to the question: "Does dental Implant hurt?", we would like to reply to you is NO. During the procedure, your treatment area will be local anesthetized or area anesthetized so that it will numb that area. In large transplant, a chloroform may be performed. So when doctor drill and insert implants into the jaw you will not feel anything.
If you are still worry, your doctor will support your analgesia before surgery.
After finish to insert the implants, a few hours later, the numbness of the treatment area will gradually feeling again. And, of course, there will be some unpleasant or slight pain. This is perfectly normal, your doctor will prescribe some painkillers for you at this stage.
As with the information you have reference and consulted by your dentist, drilling a metal post into your jaw-bone will have little or much of the unpleasant sensation in your immediate vicinity. You may have a slight ache in the area of ​​implantation or can spread to the cheeks, chin, eye socket (depending on the position of the implants placed will cause different areas of influence). And the intensity of the pain is not so much, it's like spitting a tooth, or healing damaged teeth, so you do not have to worry.
Things to note about pain arising after implantation?
We will have several stages to complete the implant from missing teeth to a perfect tooth.
If you fall into some of the more complex situations, such as lack of bones where you need to implant, you have to bind extra bone to ensure the strength of the artificial teeth, or combine to lift the sinus membrane to ensure thickness of the bone where the implant is inserted. This pain may be a bit more than a normal implant, but doctors will know the process and will support you as much as possible.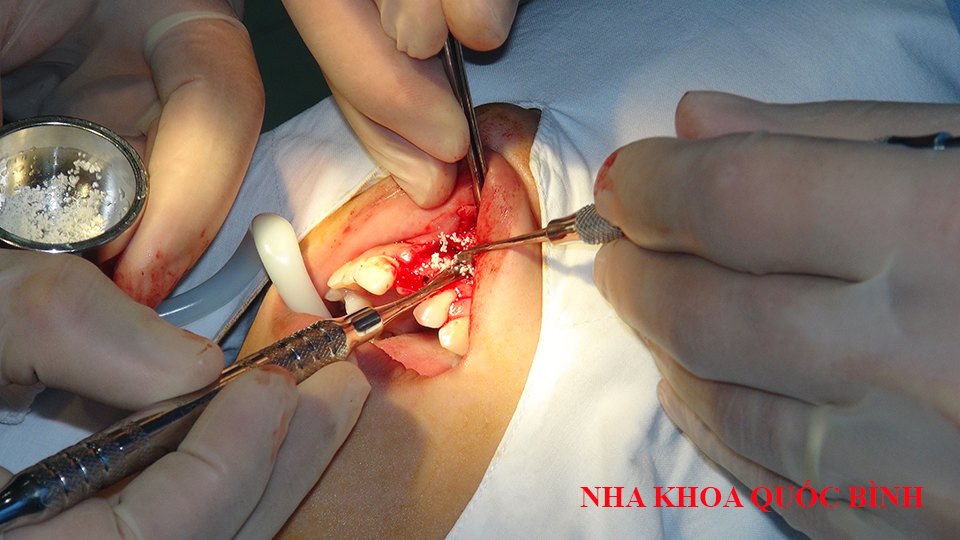 The restorative crown period for implant will be completely gentle, comfortable compared to the feeling of discomfort you feel initially.
Some points to keep in mind about bleeding or bruising nearby areas. This is a normal phenomenon, they will soon disappear within a week or 10 days. Mitigating this phenomenon, usually will apply a cold ice outside the cheek and mouth.
Quoc Binh Dental Clinic is one of the high quality dentistry in Vung Tau City. We meet all quality requirements of implant plug and commit to bring the highest satisfaction to you. Dental implants have high quality such as Implant Straument – Swiss (No. 1 in the world), Implant Nobel – USA, Implant JD – Italy, Implant MIS – Germany … international standards.
If you have any questions about does dental implant hurt? Or the most effective pain relief measures, please visit to our dental clinic for more detailed check-up and consultation.
Quoc Binh Dental Clinic.