When you have a proper diet, your body will be healthier, accelerating the healing process. What should we eat after do dental Implant to provide adequate nutrients for helping the process of integrating bone, and healing soft tissue quickly?
In the era of great technological development today; Implants method makes an important contribution to help human life become easier. You are no longer afraid of losing your teeth, jawbone, or dental health affecting your whole body.
Implants method achieved a success rate of more than 98% and ensures a very high aesthetic factor. However, to make dental Implant quality sustainable, the first period after transplanting you need to take care of them thoroughly.
So What should we eat after do dental implant?
@Priority is given to soft, liquid foods.
Immediately after Titanium cylinder implant in the jaw bone, dental Implant can't fully integrate with the body. At this time, patients should pay attention to protect the implant area, and have a reasonable diet. Food should choose soft or liquid, easy to eat, avoid chewing – crushing right in the area of surgery.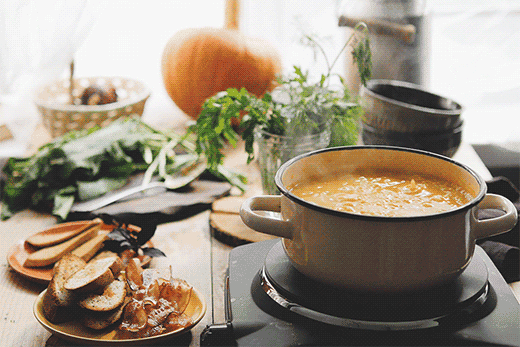 @Choose nutritious foods.
Normally, the period of integration of bone between Implant cylinder and jaw bone from 3-6 months (depending on each person). For patients with periodontitis, gingivitis requires more stable treatment before transplantation. During this time, if you eat well, it will help your body recover and heal quickly.
Some foods need supplementation:
Eggs, milk, fish. This is a source of food rich in calcium and Vitamin D. Increases healing and bone cell development.
Fruits. Choose fruits that are high in Vitamin C such as oranges, grapefruit, cherry fruits … They have good effects in increasing the resistance of the body, supporting the healing process and increasing the ability to absorb other nutrients.
Vegetables. There are many nutrients in everyday vegetables around you. Vitamins D, E, C, K … are good for accelerating the recovery process and integrating jaw bone. Vegetables can be steamed, boiled or pressed for water. Such as asparagus, broccoli, tomato …, papaya …
In addition to the above foods, you need to fully replenish your body with water.
Do you need to abstain from some food after doing dental Implant?
Of course you must avoid hard & tough foods. Because in the first few weeks after transplantation, dental Implant can't be fully attached to your bones. If you accidentally use tough & hard foods that will make the pain appear, worse make the implant loose and be eliminated. You need to know the information what should we eat after doing dental Implant was shared above, and prepare yourself well.
After Implant achieves a strong bond, you can eat – chew like real teeth.
In addition to preparing for what should we eat after do dental Implant, we still have some other important notes to help Implants reach a long life:
@ No smoking: say NO to cigarettes, at least 1 to 3 months before and after surgery.
In tobacco, there are substances that hinders the amount of blood cells that feed healthy tissues. This will prolong the healing time and reduce the ability to integrate bone. At the same time, this is also one of the causes of Implant rejection.
@ Adhere to take prescription medication. After the surgery, you will be given a prescription by the treating doctor. Medication is required to reduce the risk of infection, increased healing and bone integration.
@ No strong impact on the implant area.
Young people love sports, soccer, jogging, volleyball … However, if you have just implanted, you should avoid strong movement. Because the risk of collision with the implant area is very high, it will hurt and shake new teeth.
In addition, other affects such as using a sharp stick touch in the implanted area. Or use the tongue to push into the area of ​​surgery, which will also affect the process of bone integration.
@ Keep hygiene and care for your teeth carefully:
At first, it is recommended to use soft bristle brush to clean neighboring teeth and Implant teeth.
It is possible to use Implant-specific dental floss to remove leftover plaque.
Should brush teeth 2-3 times / day. Can use more mouthwash without alcohol.
@ Routine follow-up as directed by a doctor, help ensure the quality of the best treatment.
Thus, in addition to the quality of doctors' skills, and the quality of  implant. Then preparing yourself for a reasonable care to ensure health, will bring the most perfect treatment results. What should we eat after do dental Implant or what to note has been shared by Quoc Binh Dental Clinic above.
Wish you soon restore new teeth and use them sustainably for life.
All information to contact:
NHA KHOA THẨM MỸ QUỐC BÌNH VŨNG TÀU
Primary doctor: Dr PHAN QUOC BINH
Orthodontics – Dental Implants – Oral prosthetics.
☎️ Hotline: 0914 83 99 66
19 Pham Hong Thai, Ward 7, Vung Tau City.
28 Le Loi, Ward 4, Vung Tau City.
Online information page:
https://www.facebook.com/nhakhoaquocbinh/