Shortage of permanent teeth is an abnormal condition and is very common in reality. Specific manifestations when one or more teeth do not grow on the arch of the jaw. Lack of teeth greatly affects chewing function, and lack of aesthetics. So why is there a lack of teeth and how to fix it? Find out right here.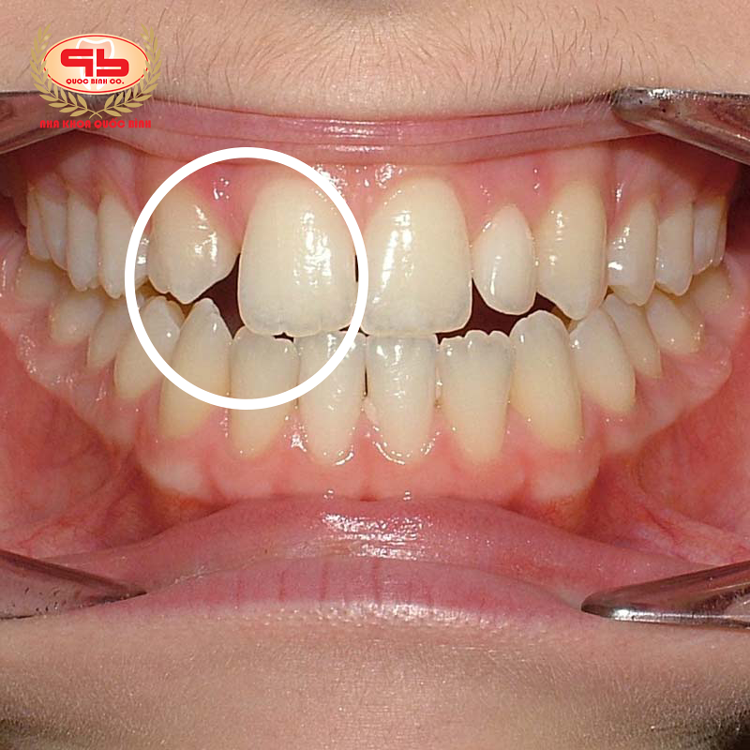 Causes of the shortage of permanent teeth
Shortage of permanent teeth can be caused by many things:
Genetic factors
Do not have permanent tooth germ
The permanent tooth germ is underground and won't grow up.
Because the baby had a wrong tooth extraction when he was a child
Some injuries, infections, or when a mother is exposed to radiation and chemicals also cause missing permanent tooth in children.
Full teeth will consist of 32 permanent teeth. Evenly divide the upper and lower jaws in the following figure:
Permanent teeth grow only once in a lifetime (in people with normal body growth).
Shortage of permanent teeth is usually only 1-2 teeth, but there are some special cases may be missing more than 10 teeth.
What are the harmful effects of shortage permanent teeth?
When teeth are missing (except for tooth No. 8), it is easy to see the disadvantage right away. The aesthetics of teeth are not preserved. Not only have large gap appear between teeth, but other teeth move away from the correct position. Since then, the situation of sparse teeth, disarray and confusion.
The lack of teeth causes occlusal discrepancy, which will lead to a bad influence on the tooth structure and the jawbone. Implications make the teeth was abrasive chewing face, dislodged, jaw bone disintegration … or temporomandibular joint pain. Great impact on chewing function.
Harm that you often do not think but is proven to be real. Shortage of permanent teeth can increase the risk of tooth decay, gingivitis …
So how to overcome when you encounter the shortage of permanent teeth?
First, identify the cause of the shortage of permanent teeth. The dentist may use methods such as exam on the mouth combined with a CT scan of the whole jaw.
@ If permanent tooth germ exists but does not grow on like other teeth.
Orthodontic solution pull the teeth underground will be applied to this case.
It may take a minor surgery to reveal the teeth and attach braces to pull the teeth toward the correct position.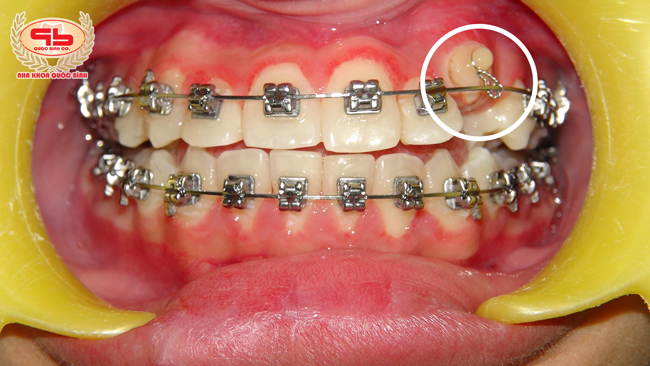 @ Where no permanent tooth germ exists
This is the case considered tooth loss. The only solution is a replacement prosthetic dental implant.
At the appropriate age, you may be able to carry out dentures. Can use dental Implant or porcelain bridges. And of course depending on your ability, if the cost is a big problem then you can still do removable dentures.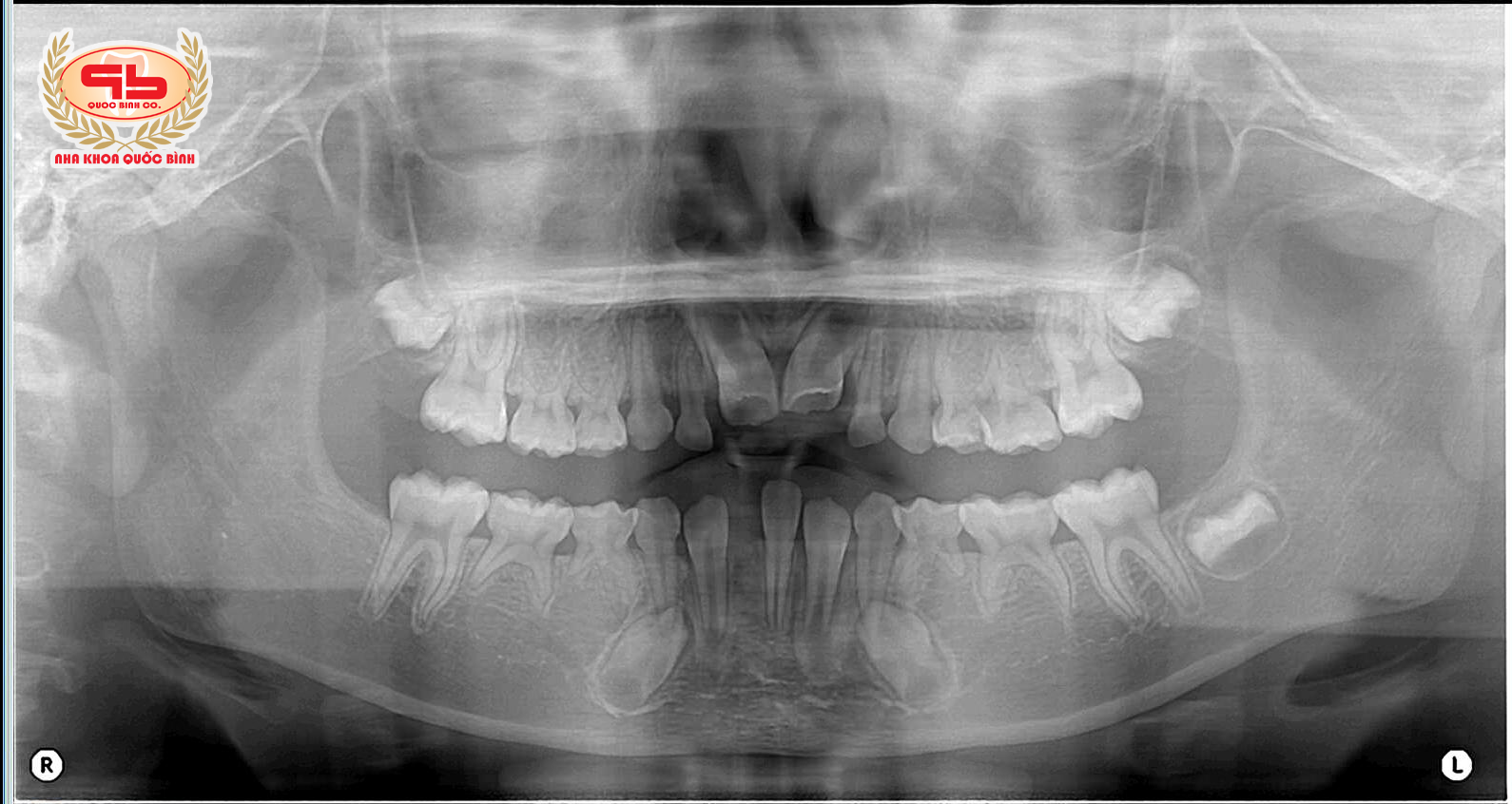 Some characteristics of solutions for prosthetic replacement of permanent teeth:
@ Dental Implant is the optimal solution. Because the structure of the dental Implant will be similar to the real tooth. Also have root and crown.
Titanium post as the root of teeth will firmly attach to the jaw bone to help teeth persist over time. Real crowns have been replaced with porcelain crowns that resemble real teeth.
Dental Implant not only ensure function and aesthetics but also help keep the jawbone (the place of the shortage of permanent teeth) from being dissipated over time.
@ Making porcelain bridges
This solution is not preferred by dental Implant. Because making porcelain bridges can only help you recover the upper crowns. Porcelain crowns will be placed above the missing tooth position, and the adjacent teeth are required to remain strong.
When making a bridge, it needs a minimum of 3 units, including 2 crowns that cover 2 real teeth beside, and the middle crown to replace the missing tooth. In some cases where the molar teeth is missing, the position of the crown to replace the actual tooth will change.
Porcelain bridges will only last about 9-10 years, after which it will need to be renewed.
@ Removable denture
This solution is rarely mentioned in young people due to the inconvenience despite the relatively cheap cost. Removable dentures cannot replace teeth correctly as the above solutions.
It is easy to loosen and fall after a period of use due to the disappearance of the jaw bone, the gums are small atrophy. And no guarantee of chewing force due to poor bearing capacity.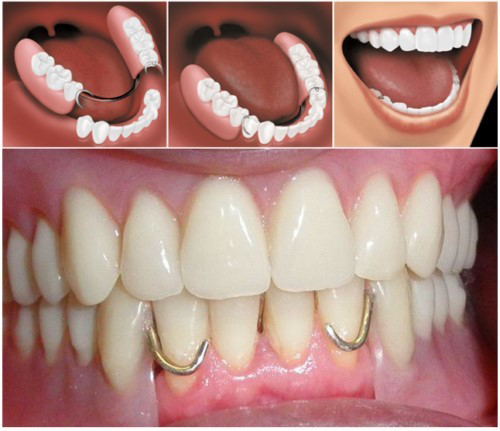 In addition, to handle the case of the shortage of permanent teeth causing tooth thinning, we can apply braces solution.
When teeth are missing, it depends on the distance of the remaining teeth and the harmonic proportion of the teeth. Orthodontists can use braces for pulling them together. Thus both solve the aesthetics of the lack of teeth, and help solve the problem of misalignment bite. Rehabilitation chewing food like ordinary people.
At Quoc Binh Dental Clinic in Vung Tau, with CT Cone beam system at the treatment area will help increase convenience for customers. Through the image is accurately simulated facial jaw will help the diagnosis and better treatment.
Orthodontist at Quoc Binh Dental Clinic with many years of experience and regularly improving expertise from renowned foreign doctors and professors. Will help you extremely secure and comfortable when treating here.
Currently orthodontics braces will be made unique in location
Facility 1: 19 Pham Hong Thai, Ward 7, Vung Tau.
Make an appointment: 0914 839966/0254 383 9966
Other treatments can be done at all 3 facilities.
QUOC BINH DENTAL CLINIC IN VUNG TAU CITY
Facility 1-19 Pham Hong Thai, Ward 7, Vung Tau City.
Facility 2-28 Le Loi, Ward 4, Vung Tau City.
Hotline: 0914 83 99 66
Or Facility 3 – 649 Truong Cong Dinh, Ward 8, Vung Tau City.
Hotline: 0708 649 649
Online page:
https://www.facebook.com/nhakhoaquocbinh/