Should do a tooth extraction during menstruation? This is probably a problem many girls are interested but hesitant to ask. Therefore, Quoc Binh dental clinic would share something to help you protect your health in the best way.
Tooth extraction is a basic technique, but requires patient health to meet certain requirements. And if the patient is in need of attention as being pregnant, ill, or having menstruation; It is important to consider the urgent situation before deciding whether to extract the tooth.
So, should we do a tooth extraction during menstruation?
The answer to this situation is no. Because in the days when a girl has menstruation, the body changes and increases sensitivity to any external effects. You easily recognize: the body is very tired, inflated people, mucous membranes or gums are easily swollen and susceptible to infection.
On the other hand, at this time, your body also produces some active substances that reduce blood clotting, which removes the endometrium from the body quickly. You are losing a certain amount of blood, and mentality is also more irritating than normal days.
Therefore, if do a tooth extraction during menstruation which can increase the feeling of discomfort and more pain. Because of the resonance of the effect of menstrual cycle and pain of tooth extraction.
There are many situations of tooth extraction during menstruation in which bleeding is more, and more difficult to stop bleeding, leading to the risk of other complications.
If shouldn't do a tooth extraction during menstruation, when is the tooth extraction is safe and effective?
The time need to note shouldn't tooth extraction: pregnant, menstruation, being sick or just feel good a few days …
Time for safe tooth extraction: Exclude the above cases, and the body is perfectly healthy. Tooth extraction should be done in the morning or at noon, as the body has plenty of energy. At the same time, if there is a problem after the extraction, it is still evening to see a doctor. Avoid emergency at midnight.
And importantly, when you visit or schedule a tooth extraction, you should share the actual health status so that the doctor has the best treatment for you.
These notes help you to extract your teeth safely:
Before tooth extraction:

avoid alcohol, cigarettes, should go to bed early or rest enough to have the best health.

While extracting teeth

should keep calm, and comfort.

After tooth extraction:

comply with the doctor's instructions on biting cotton to prevent a bleeding, change cotton when the end of the effect. Avoid eating too hot, don't eat hard or tough food. Don't rinse your mouth with salt water because it will cause bleeding again, take the prescribed dose of the doctor.
Maybe after extracting the tooth, the first 1-2 days outside the cheeks will hurt or swelling, you can apply cold bag to relieve pain.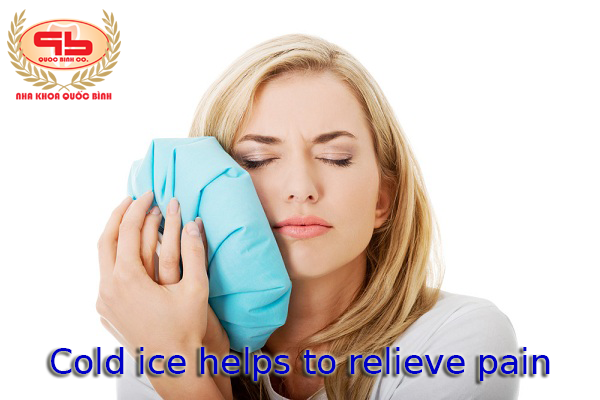 You can refer to the article (link attached):
"After extracting teeth, need to keep off something?"
If you have any questions about whether to do a tooth extraction during menstruation, you can contact
Hotline: 091 483 9966
Information page: https://www.facebook.com/nhakhoaquocbinh/
Or directly to the clinic:
Add 1: 19 Pham Hong Thai street, Ward 7, Vung Tau City.
Add 2: 28 Le Loi street, Ward 4, Vung Tau City.
Quoc Binh Dental Clinic.