Any position on the jaw can lose teeth. For example tooth No. 7 which is our main chewing tooth. So restoring this tooth is really necessary. If you are wondering how much it costs for implantation teeth No.7, see the following content.
In each position, the teeth will have different main functions. And when the teeth are gone, there will be many serious consequences. And how much it costs for implantation teeth No.7 will depend on many factors. As the quality of the jaw bone, the type of Implant you choose, treat other pathologies before transplanting…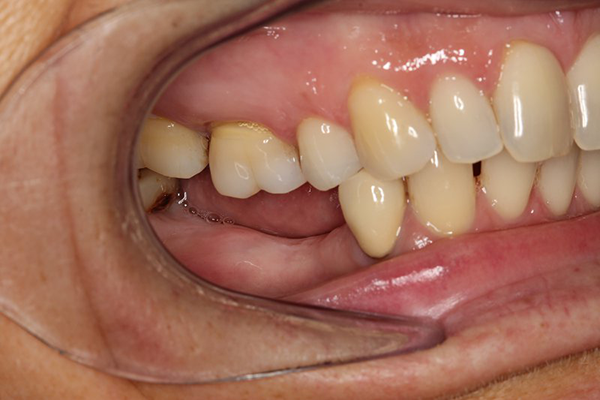 How important is the tooth No.7?
This tooth is classified into the large molars, located on the inside of the tooth range. In total, you have 4 units: 2 teeth on top and 2 teeth underneath, with big and strong shapes. The main task of tooth No. 7 is chewing and crushing the food before putting it into the stomach.
If this tooth disappears, the disorder in some other organs in the body will occur, such as:
@Digestive organ:
When tooth No. 7 is lost, food will not be crushed well. So when food goes down the stomach will make this organ more active. This is also the cause of many digestive diseases such as stomach pain, colitis, constipation, …
@Face signs of premature aging:
When teeth are lost, there is usually a bone loss in the jaw if there is no new replanting method.
When bone loss occurs, the patient will have a sunken cheek. At the same time the skin around the mouth will also sag and appear many wrinkles; Make the patient's face look older than age.
@Influence the adjacent teeth:
When teeth are lost, nearby teeth tend to move to the empty space leading to misalignment. The opposite tooth area tends to emerge and risk losing.
Besides, deviation teeth will lead to more difficult to clean. And increased risk of gingivitis, periodontitis … leads to loss of additional teeth. At the same time, the bite is also skewed, causing jaw pain, headache, and shoulder pain
How much it costs for implantation teeth No.7?
To recover lost teeth there are many methods. However, currently the most chosen solution is still porcelain crown and Implant.
But porcelain bridges won't help you maintain jaw bone at the tooth loss area. After a period of use, the place will become more loose. And the risk of easy tooth inflammation (the support post); Because food stuffs into the gap between porcelain crown and gums.
So finally, dental implant solutions are always the most optimal.
Explore more:
"5 Outstanding Benefits of Dental Implants"
How much it costs for implantation teeth No.7 depends on your actual situation at the time. For example: do you need bone graft? Or the type of Implant you choose is the most expensive or medium.
Currently, there are many Implant product lines, priced ranging from 14 million to 36 million VND/ Implant.
Explore more:
"How to choose the best Implant today?"
Some practical benefits when implanting teeth No. 7:
Rehabilitation eating chewing like real teeth

. Thus, you will be extremely comfortable enjoying your favorite dishes and enjoying the full life.

Cost savings:

The life of Implant is quite high, maybe more than 20 years, or will exist permanently if there is a good dental care regime. So you only need to do it once, and don't have to do it over and over like a removable denture or porcelain bridge.

Safe with the body

. Material made Implant is very compatible with the human body. So it won't make you uncomfortable.

The outstanding advantage of implantation teeth No. 7 is not to affect adjacent teeth

. While other methods such as removable denture or porcelain bridges must affect other teeth. And also the risk of bad breath, loss of additional teeth without proper care.
Implant method has been confirmed by experts as an extremely safe and effective method to restore teeth. Not only prevents the loss of additional teeth, but also prevents bone loss, and deviation teeth. Not only that, implant will not have black gums, tooth decay or bad breath.
Thus, the question 'How much it costs for implantation teeth No.7?' has been answered quite meticulously as above.
For the most specific and accurate advice, you can contact us to set up a direct examination with the Quoc Binh Dental Implant Center.
19 Pham Hong Thai, Ward 7, Vung Tau City
28 Le Loi, Ward 4, Vung Tau City
Hotline booking appointment: 0914 83 99 66
Direct advice page: https://www.facebook.com/nhakhoathammyvungtau/